This site was last updated
Wednesday, October 27, 2010 09:03 PM

Bereavement Notices
We have lost another one of our classmates this month. Ronald W. Reed, 64, of Circleville, died October 4, 2010 at Berger Hospital. He was born October 28, 1945, in Circleville, the son of the late James and Goldie (Tomlinson) Reed. Ronald was retired from Midwest Fabricating, a member of North Court Church of Christ and an avid ceramist and fisherman. He is survived by his wife, Victoria (Moorman) Reed, son, Chuch (Andrea) Reed, daughters, Rhonda M. Davis, Dei Faulkner and Dodie Compton-Oyster. Grandchildren Bethany Brammer, Joshua Faulkner and Amber Compton. Sister, Helen Kerns of Columbus, nephews, Bill Fowler and Earl "Dusty" Miller. Nieces, Sharon Cox and Lisa Locklear. Several great nieces and nephew. Funeral service will be held at 11 a.m. Friday, october 8, 2010 at the Wellman Funeral Home, Circleville with Jack Ables officiating. Burial will be in Forest Cemetery. Friends may call from 2 - 4 and 6 - 8 p.m. Thursday. Memorial contributions may be made to North Court Church of Christ Food Bank.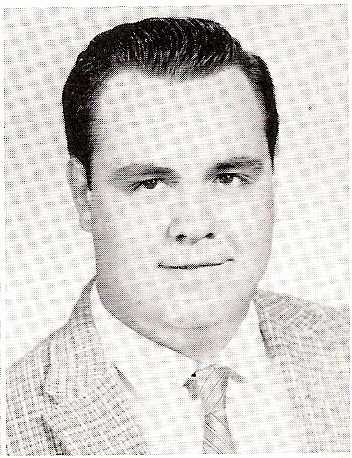 Ronald William Reed
We are sorry to announce that on July 4, 2010, just two weeks before our 45th class reunion, William Henry "Bill" Knox died while flying his exhibition/air racing Schleicher ASW-20 glider near St. Louis, MO. Bill was an avid glider pilot and had soared in many areas of the country. He died while pursuing a hobby that he loved. He took his first class in calculus from the University of Kansas when he graduated from grade 8. He graduated from Circleville High School in 1965, earned a bachelor of arts in mathematics from The Ohio State University in 1969, and received a masters of arts in mathematics from the University of Maryland in 1974, and served a tour of duty in the U.S. Army. He worked for the Naval Research Laboratory and then with a series of aircraft manufacturers working on military contracts. His current employer was Boeing where he worked as a senior technical engineer. Bill is survived by his son Samuel, wife of 39 years, Deana (nee Bushee) Knox of Litchfield, IL, his parents Kenneth L. and Margaret Knox and his sister, Sarah Knox, all of Cincinnati and his brother, Peter L. Knox of Brookline, Mass. Arrangements were completed by the family. Donations in his memory to the Saint Louis Soaring Association or the Mid-Atlantic Soaring Association would be appreciated.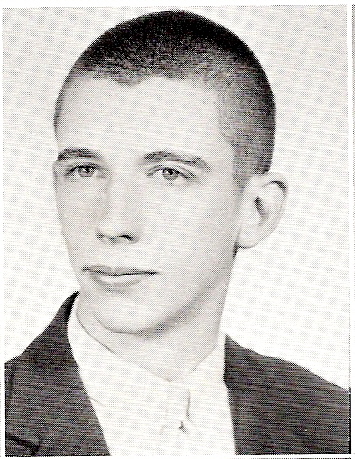 William Henry "Bill" Knox
After sending out the invitations for our 45th class reunion, we received a note from Myra Patchen, (Bruce Lindsey's wife) saying that Bruce passed away on October 30, 2009. He was on vacation cruising in the middle of the ocean, having a great time and died suddenly in the night. She said she knew he enjoyed the reunions and would want us to know. Myra's address is: Myra Patchen, 11804 Green Look Place, Fairfax, VA 22033 to send your condolences..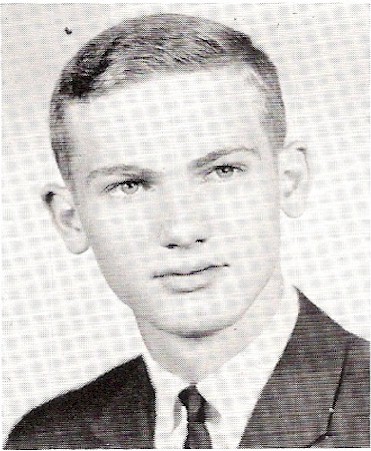 Robert Bruce Lindsey
With regret, we have lost another classmate. George Douglas Roth passed away at his home in Seneca, SC on Friday, February 12, 2010. We were told he had a seizure a few weeks ago and went to the hospital for tests and nothing was found. Friday, February 12, 2010 his wife came home for lunch and found him dead. This information came from Bruce Helwagen, Doug's cousin. If you want to send cards, his wife's name is Aleda Roth, 606 Cross Creek Drive, Seneca, SC 29678-1107. Doug will certainly be in all of our hearts this reunion year. Obit can be viewed on Wellman Funeral Home website.
www.wellmanfuneralhomes.com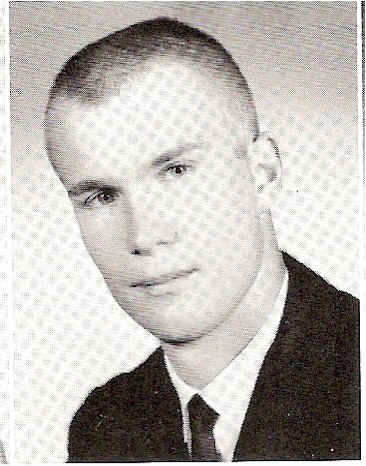 George "Doug" Douglas Roth
Kenneth Merrill Robbins, born August 9, 1946, died October 22, 2009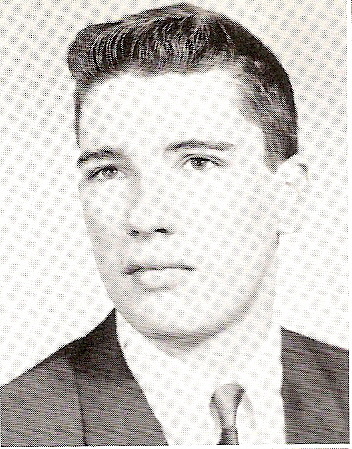 Kenneth Merrill Robbins
Jay Barnhill, a fixture in the box office at Off-Broadway's Public Theater for 17 years, died November 25, 2009, the theatre announced. he was 62. Anyone who ever picked up or bought tickets for one of the Public Theater's myriad productions since 1192 had dealings with Mr. Barnhill. His usual station was the first window. he worked under three of the company's four artistic directors: Joanne Akalaitis, George C. Wolfe and Oskar Eustis. Mr. Barnhill was also a director and actor who worked in both Ohio and new York City. He acted in 1991's Deposing the White House by Dan Isaac, and 1992's Awoke One by Jack Agueros, both at the Ensemble Studio Theatre and in 1998, he acted in Gip Hoppe's comedy Savior of the Universe, presented by Theatre Outrageous. he most recently directed a reading of Agunah by Karen Lichtman at The Public in 2008. Mr. Barnhill is survived by his brother, Terry Barnhill, sister, Julie Piolisher, and incredible extended family and longtime girlfriend and co-worker/lobby staff member Karen Lichtman. A private family ceremony will be held in his hometown of Circleville, OH.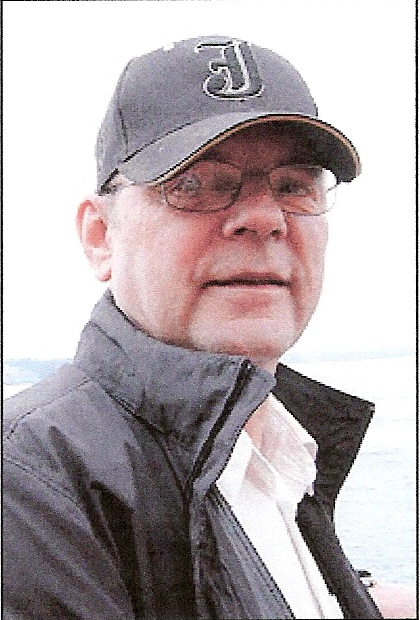 Jay Barnhill
We have lost another classmate after a courageous battle with cancer. Tom J. Thomas of Chillicothe, died 4:36 a.m. Saturday, May 22, 2010 at his residence with his family by his side. He was born August 14, 1947 in Columbus. He married the former Shirley J. Arledge on January 4, 1974 who survives. Funeral services will be held Wednesday, May 26, 2010 in the Ware Funeral Home, Chillicothe. Burial will follow in Greenlawn Cemetery with military graveside rights by the Ross County Veterans Honor Guard. Friends may call at Wares from 6 to 8 p.m. Tuesday. You may sign his online register at www.warefh.com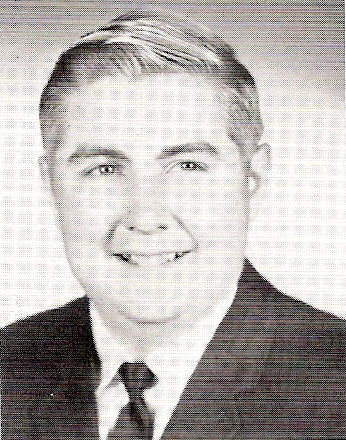 Tom J. Thomas
______________________________
HUGE SUCCESS !!!!!!
See Photos on the Reunion Page
CHS CLASS OF 1965
45TH CLASS REUNION
Scheduled for July 16 - 17, 2010
We still have some classmates we cannot locate.
Go to the reunion page and view the list. If there is anyone that you know where they are, please send an email via this website or email Bill Bennett at brother47@columbus.rr.com
We'd like to be able to account for everyone in our class.
---
Welcome Classmates!
Hey, kids! This is the place to find out everything that's going on with our Reunions, and general information about our class, the Class of 1965 ! The Greatest Class on Earth!
Be sure to check out all the links to the left, and sign the Guest Book below!
Hope you enjoy your new website!
Follow the link below and check out the CHS class of 1967's website.
http://chsclassof1967.tripod.co

---
ATTENTION !!!!!!!!!!!!!!!
The reunion committee is working on a special project and we need old pictures. Pictures of grade school classmates, past class reunions, high school memories, your own grade school class picture. Send them via the link below or email them to amelia.stevens@yahoo.com
You'll be glad you did !!!!!!

Would you like to contribute something to the website?
Do you have photos to share?
Send them to us!

Submit

View Our Guestbook
Sign Our Guestbook
---
Follow the hyperlink below to find out
"The TRUTH"
about the song,
by THE KINGSMEN